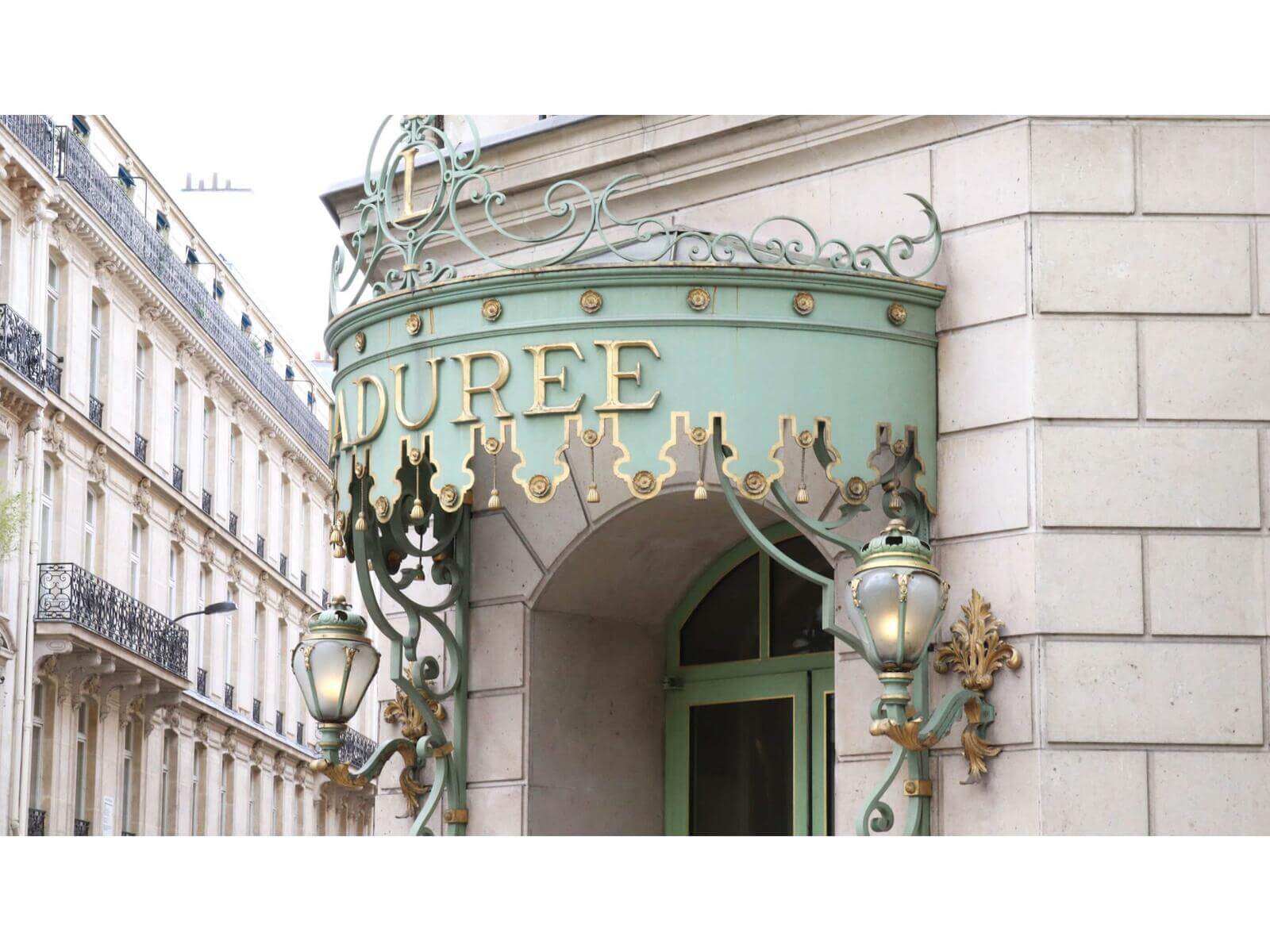 Borned in Paris
16 rue Royale in Paris. This is the address where it all began. 160 years later, the 'little' bakery has become a world-renowned luxury house. It continues its expansion with an ambitious digital strategy.
Our work
We support the Ladurée House in all aspects of the development of its online sales in France and abroad. Branding, UX, UI, technical development with the Proximis unified commerce platform, traffic acquisition. A complete collaboration to make a jewel of French gastronomy shine.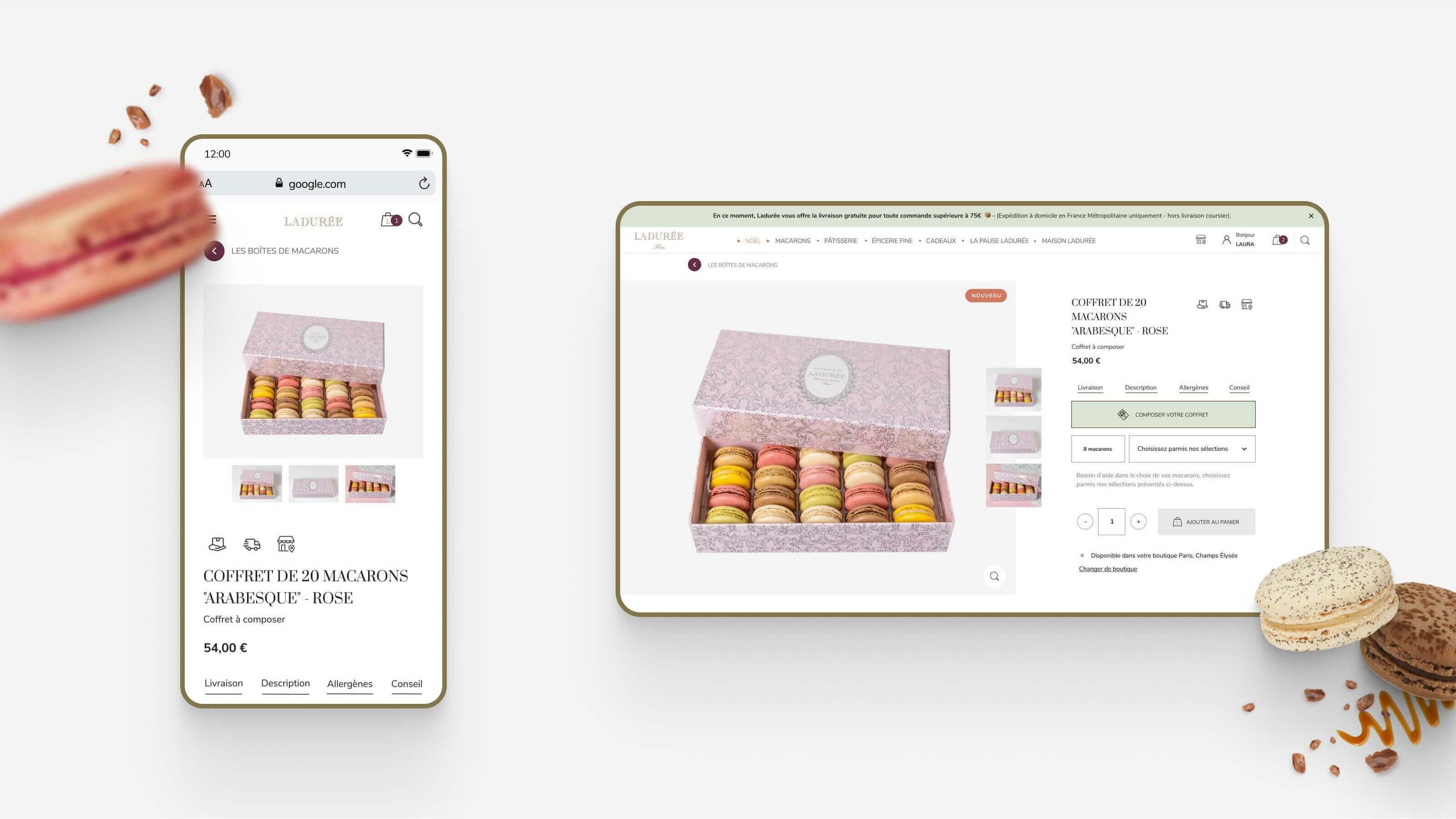 Shape brand identity
to digital platforms

Une marque historique comme Ladurée s'est construite sur des codes visuels forts (vert Céladon, typographie dorée etc…) qui la rendent immédiatement reconnaissable. Pourtant, sur les supports digitaux, il faut les adapter pour proposer une expérience fluide et accessible à tous. Nous avons osé forcer le vert historique et nous lui avons adjoint un bordeaux pour apporter du peps. So Shocking !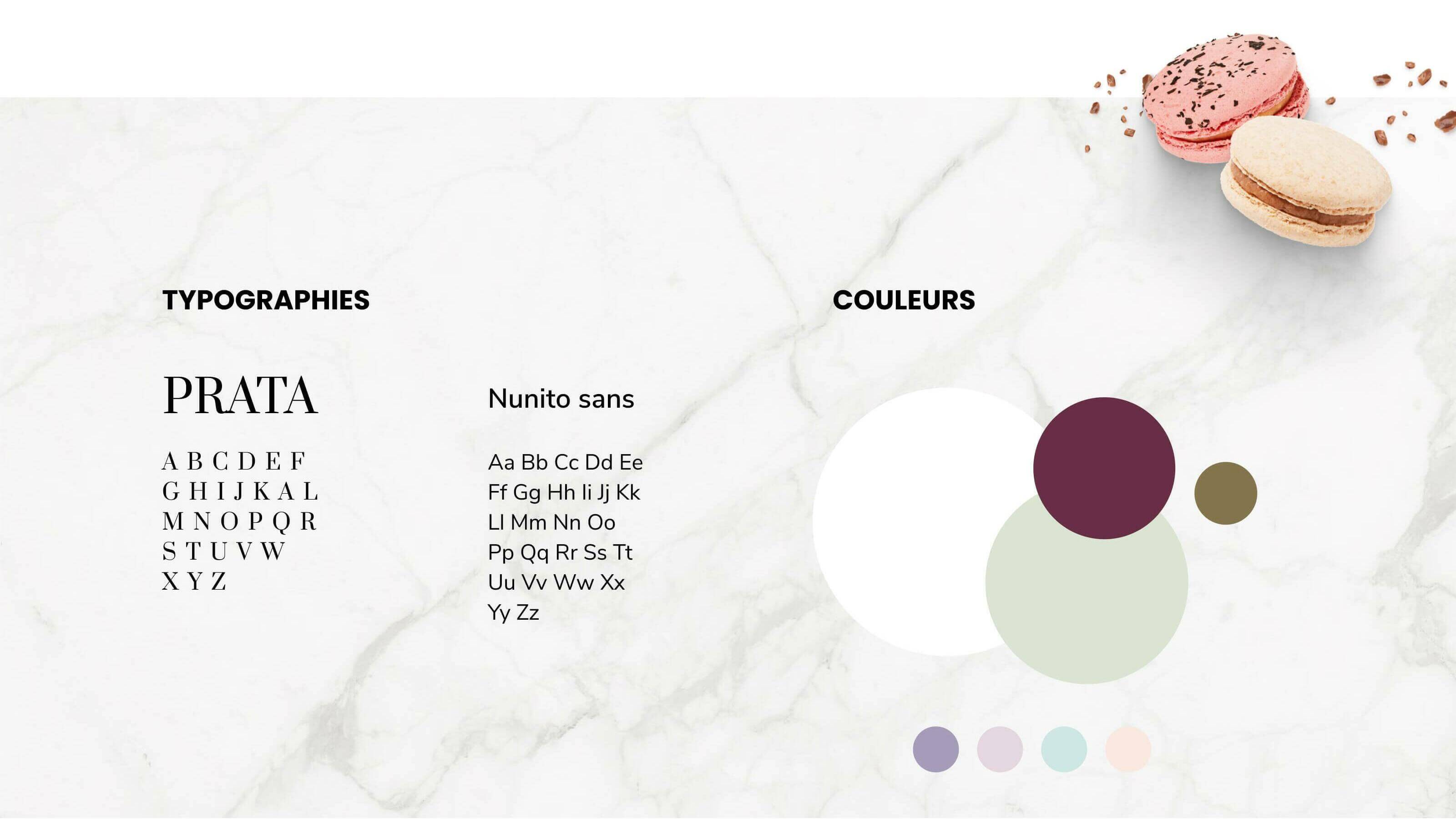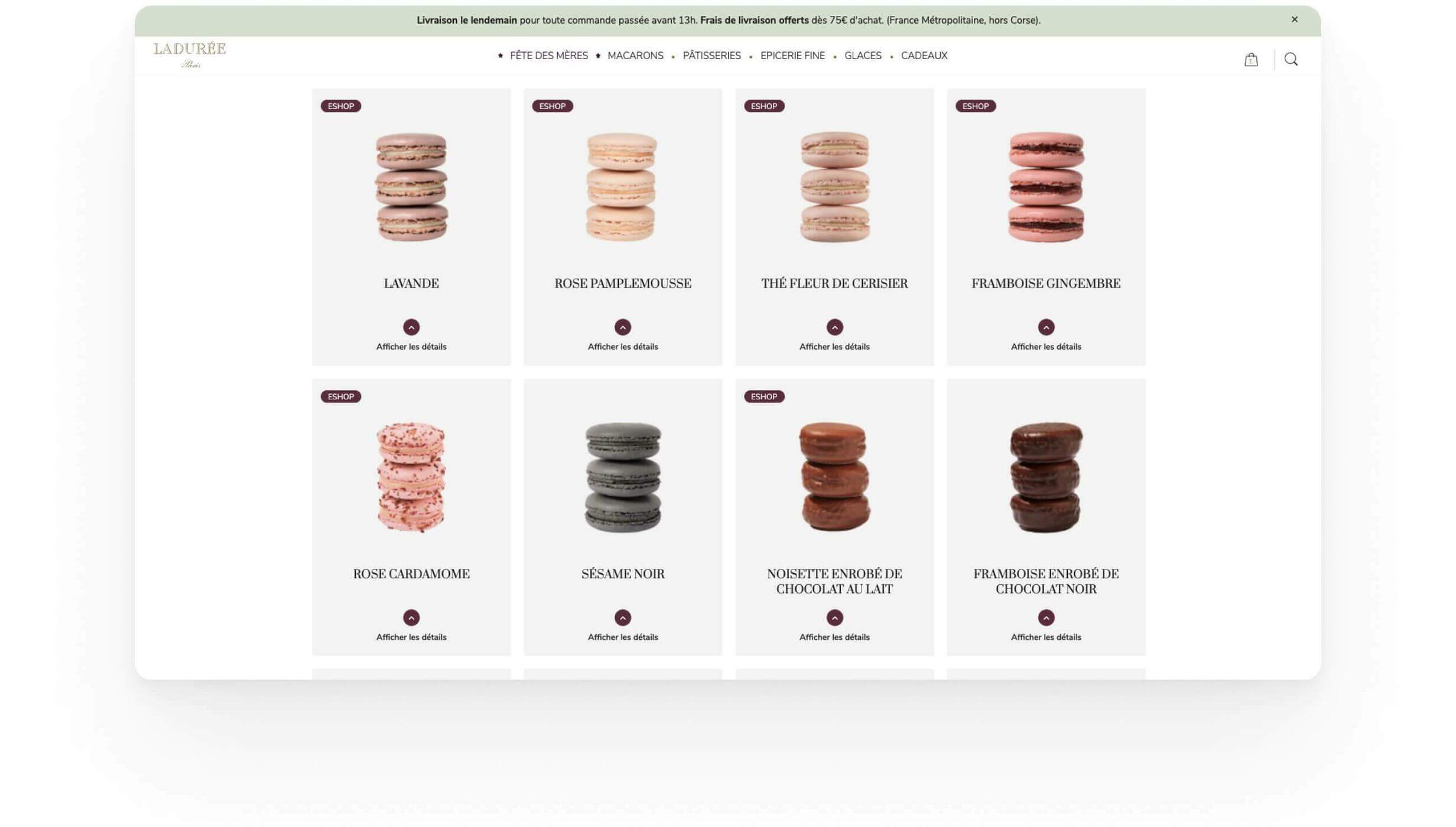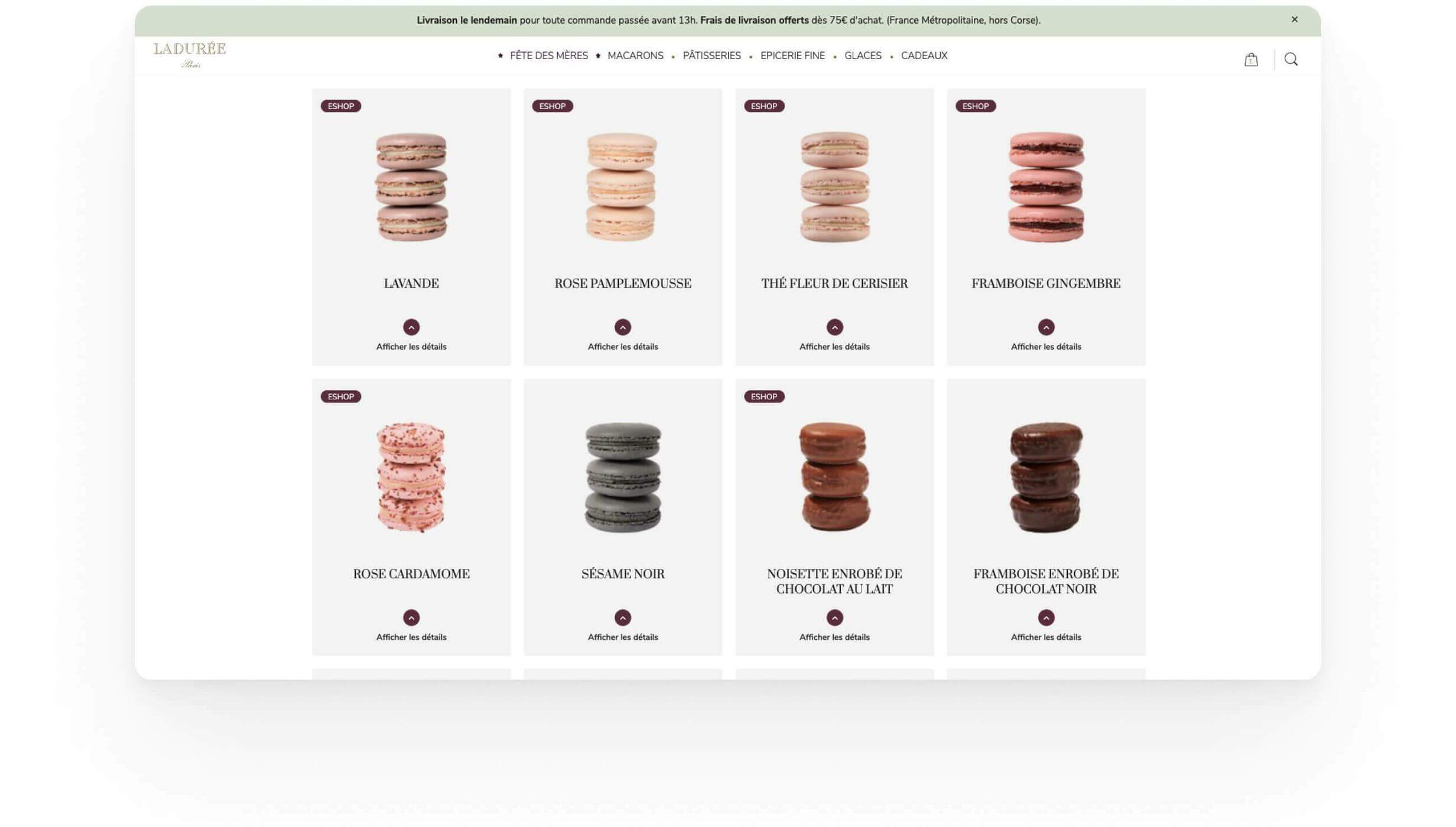 Remove obstacles in the buying process
Ladurée sells fresh products with an ultra short shelf life in boutiques, home sales and Click & Collect. This requires a very detailed organization to allow orders to be prepared on time and to guarantee the delivery of a product that meets Ladurée's freshness standards. We rely on the Proximis unified commerce solution, which offers multiple configuration possibilities.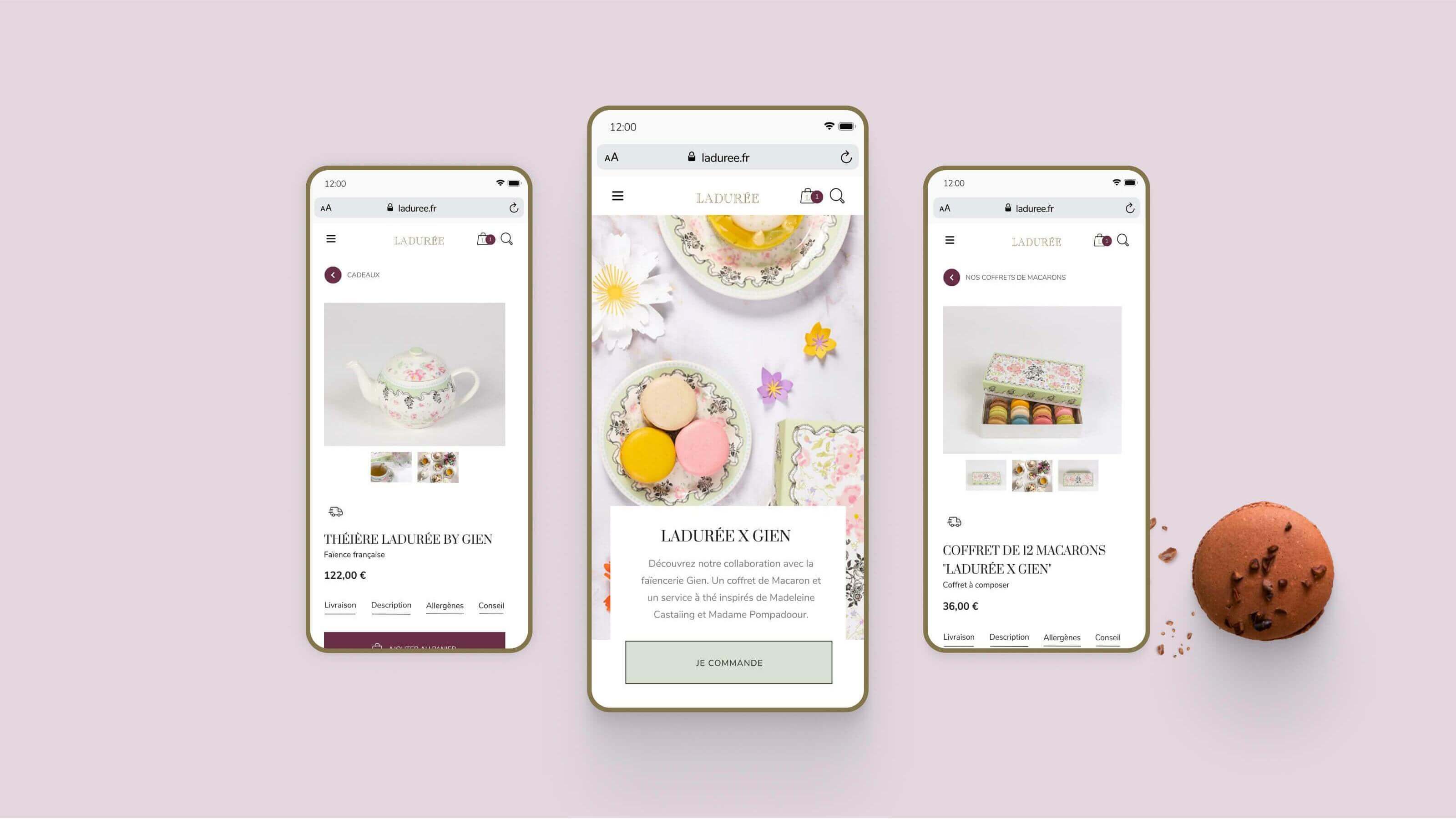 And for a 100% Ladurée experience, we have designed and developed a real case to allow visitors to create a custom box of macaroons.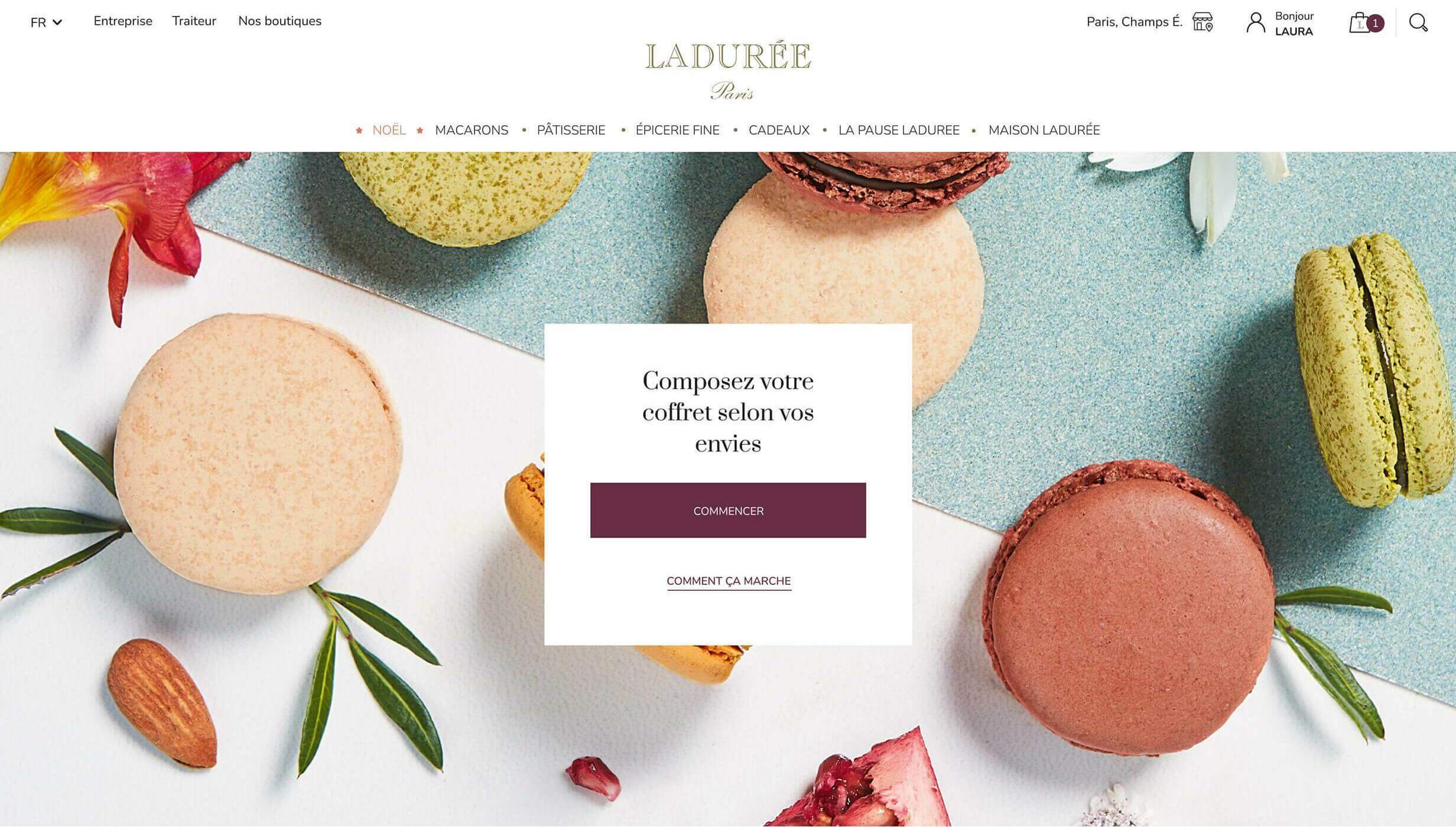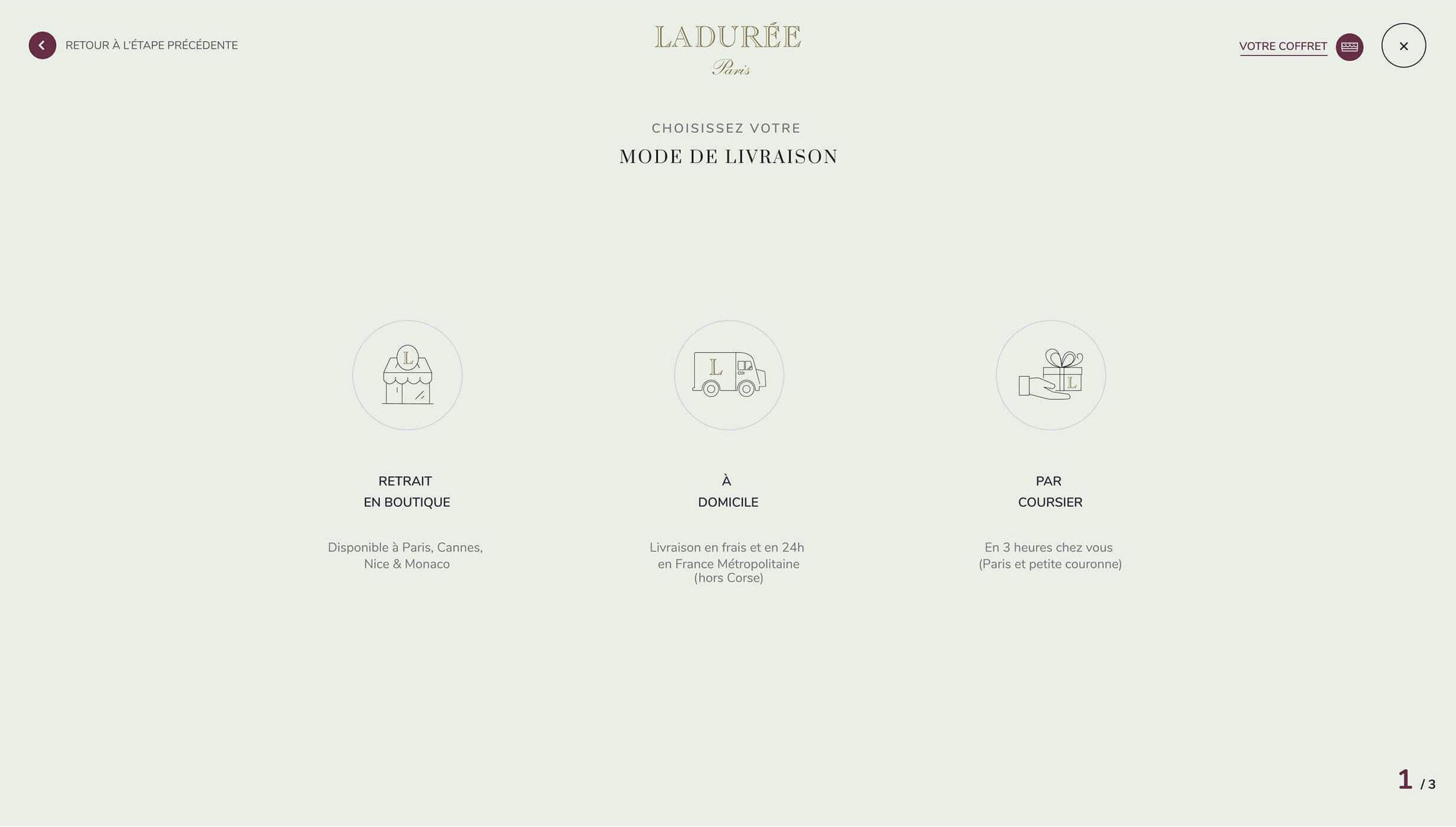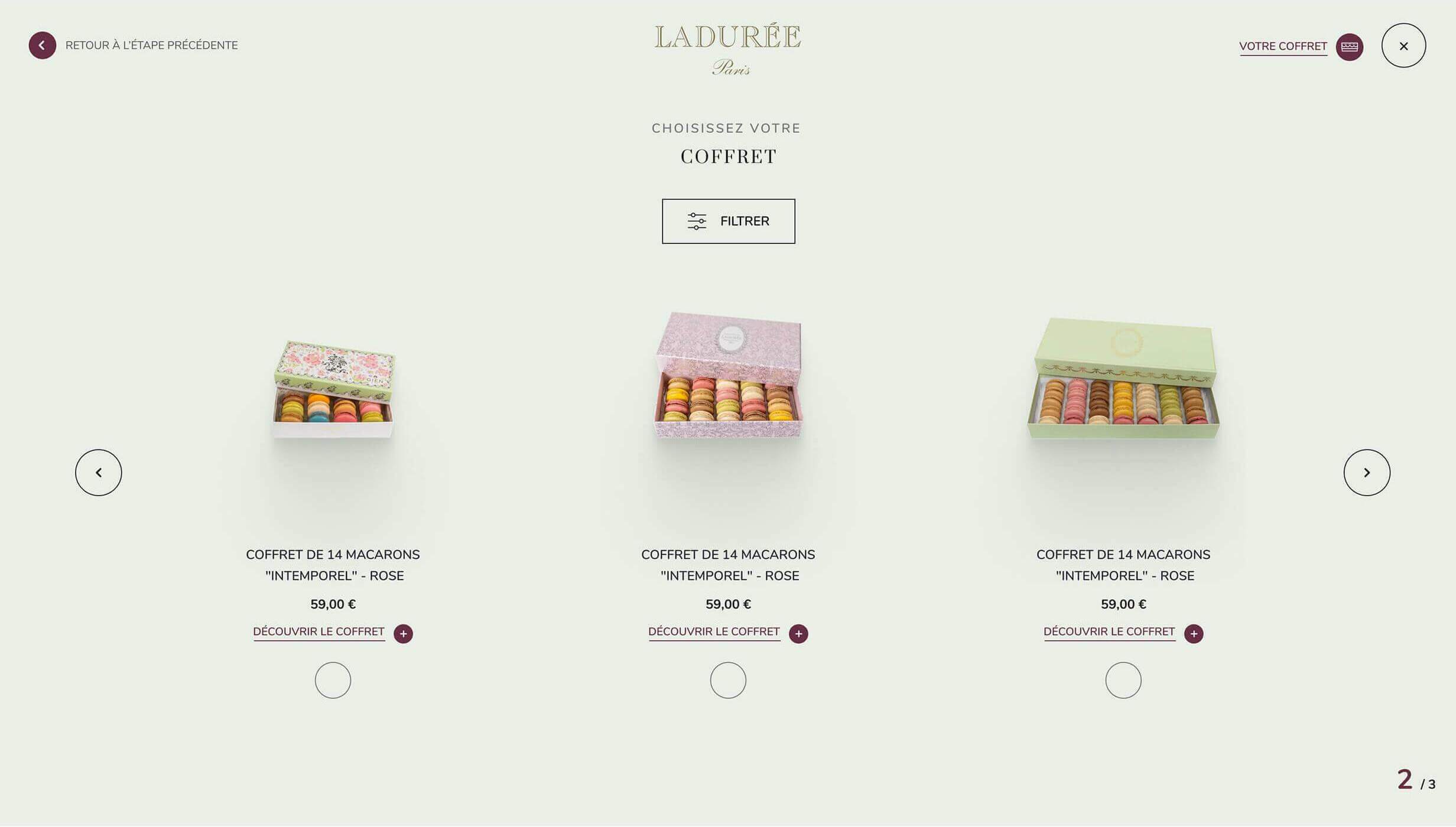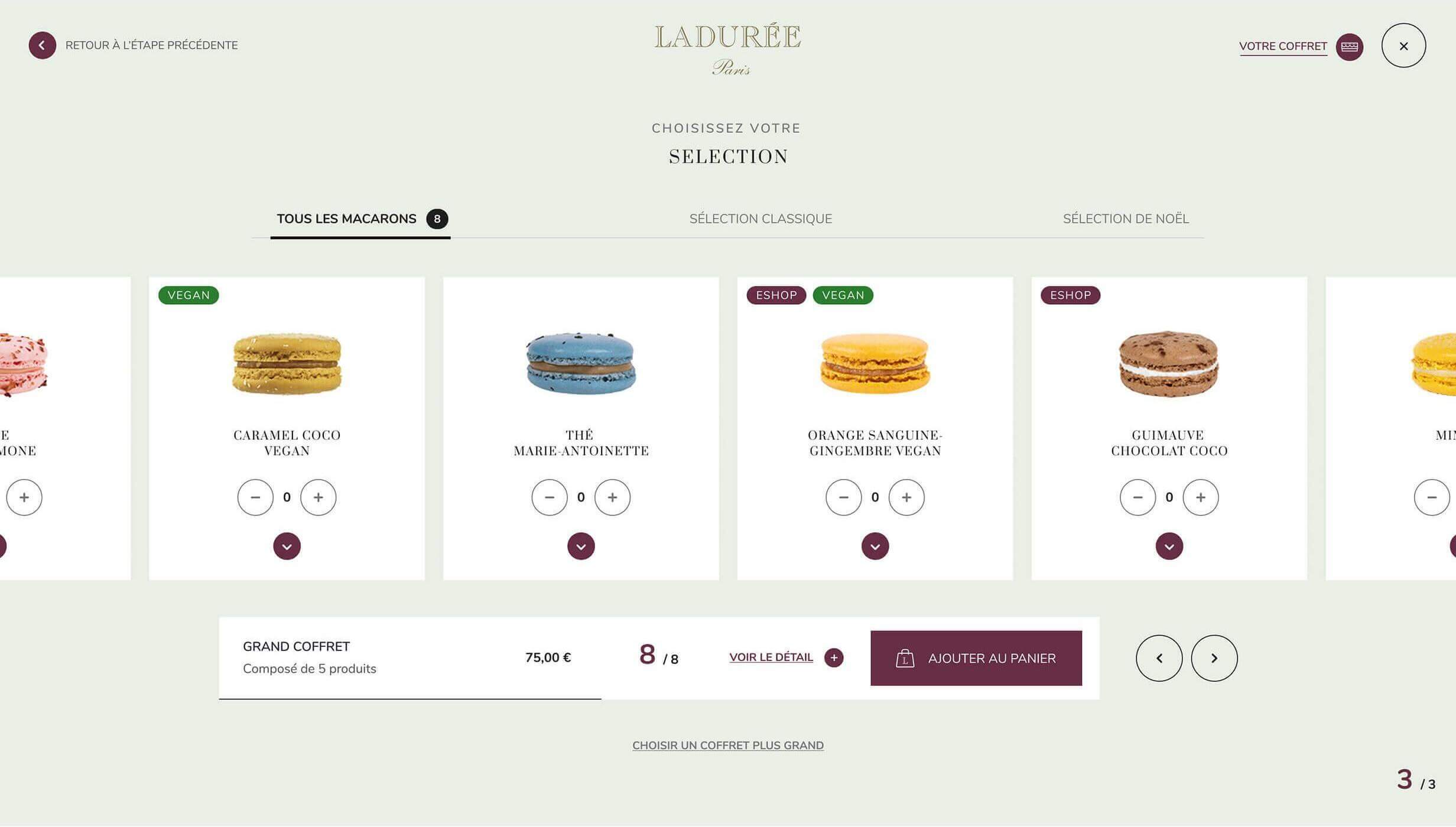 Our other projects